Today Tod and I have been married eight years. I like being married to him. He is sort of an enigma.
There are multiple dimensions to Tod. One of his friends warned me while we were dating, "Watch out for Tod...he is impossible to figure out." Which sort of scared me but now makes me laugh. Tod is hard to figure out because while he could probably kill someone with his bare hands, he could also give you advice on drapes, frames, or which outfit looks best for the evening. When Tod wrestled in college and dominated most young men in his division, he also drew bunny rabbits and forest scenes in the creases of his notebooks at school. They're in our garage. He is low drama but if you have drama, he'll talk to you all night about it and give sound advice.
Once when we'd been married only three months I accidentally erased his term paper. When I say term paper I mean it was a 3-credit class and there was ONE PAPER. That was the only assignment. And I erased it the week of finals. Only because he fell asleep typing so I saved it and coaxed him into bed but it was an email attachment...where it saved, we'll never know.
And he didn't get mad.
He did lay in our room with the blinds closed for about eight hours the next day but then started typing again. I called his professor in tears and he granted Tod a little more time. He didn't eat or sleep for about three days (no exaggeration) and later passed out in the shower but hey! the paper was done. And if you ask me, better the second time around. And he
did
not
get
mad
.
Last week just wasn't my week so I threw a pasta salad together for Sunday dinner and Tod ate it: Sunday night, Monday night, Tuesday night, Wednesday night. By Wednesday my guilt was so overwhelming I asked him not to eat it in front of me. Thursday I brought home take-out to make up for it. Sorry. To everyone.
I would tell our love story but the first four years of it involves me admiring him from a distance and him dating everyothergirlweknew. Now we're married but he still has a few crushes (in no particular order). I'll start with the more normal selections:
He will deny this one but he is infatuated. She's cute when she's not singing if you ask me. I get a migraine just thinking about that
Firework
song.
Loves her...claims not just for looks but that voice! Those moves!
And then of course, his 20 year long crush...notice none of these women remotely resemble me although Jenny and I both have blonde hair. I think she hooked him way back in her
Singled Out
days. Who
didn't
love her?
But he also has this other group of girls he loves who aren't necessarily known for their looks: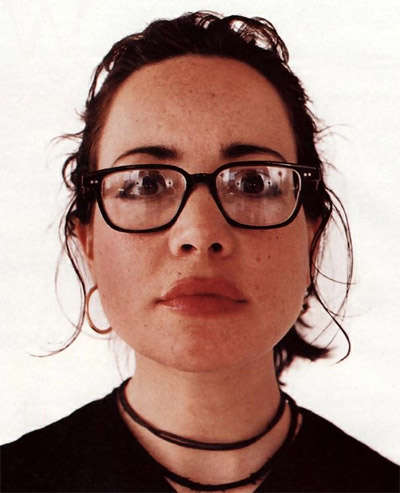 Loves anything with Janeane Garofalo. As do I.
Loves JLD but finally the oddest of all:
See? ENIGMA.
However, Tod loves me even in my pink pants and a ponytail. He loves me even though I have a bald spot in one of my eyebrows (ever noticed?) and is happy just watching Dateline with me on a Friday night. EVERY Friday night. Happy Eight Years...looking forward to the rest.